Dear user of DERO Spinal System
Company LfC is proud to announce that in years 1989-2017 over 71.249 patients were healed with use of DERO implants.
With the greatest satisfaction we would like to inform that only in the year 2017 LfC implants have helped over 7.462 patients! Medical technologies of LfC have supported the treatment of major spinal traumas in many European Countries (like Germany, Ireland, England, Italy etc.), in Central America (Mexico), South America (Brazil) and in Israel. At the same time only in Poland 4.8 thousands spinal surgeries have been performed in 2017.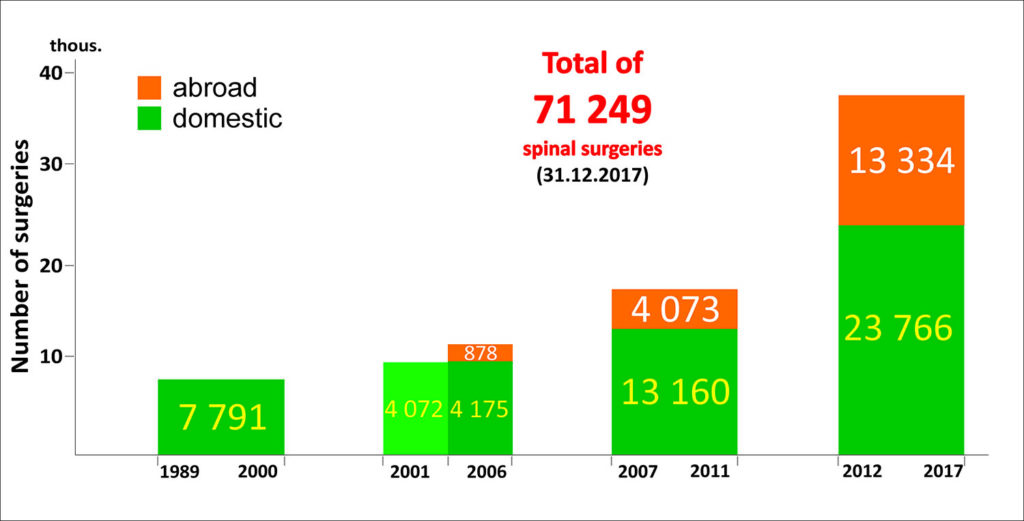 The leading implants which are the components of DERO system, widely appreciated by spinal surgeons, are cervical discs "C●DISC PEEK". These implants are of many advantages and outstanding clinical effects. They are the most frequently used implants in Poland. Surgeons from foreign countries also are using this cages produced by LfC. It is connected with great range of sizes which enables proper choosing for almost every patients individual anatomy.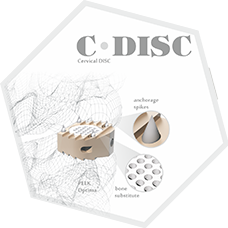 "C DISC PEEK" – already over 17.000 implementations all over the world!
LfC is proud of its 3D-print implants. They are showing the greatest dynamics of bone ingrowth during the clinical use. Implants from the 3D Truss family are created with the use of additive manufacturing technology EBT (Electron Beam Technology). Its unique construction has a positive impact on bone ingrowth, it is highly appreciated by surgeons and patients, what proves its clinical effectiveness. The highest number of implementations has been recorded on German market. Also first implementation on German market happened in 2011 although right now the highest demand is generated by domestic market. Italian market, which is starting right now, gives also high hopes. Moreover the cages are successfully sold in Israel, Mexico and Great Britain.
Representatives of 3D Truss implants family are:

"3D-Truss-Ti" – more than 6.500 implementations all over the world!
Another meaningful implant of DERO system is InsEx (Interspinous Expandable), "next generation" in interspinous stabilization. Widely presented during congresses and exhibitions has generated huge interest among European surgeons mostly from Czech Republic and Greece.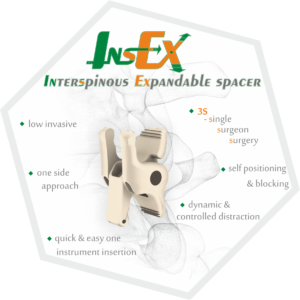 InsEx – "next generation" in interspinous stabilization
LfC wants to Thank all users for another year of cooperation and valuable remarks. Our company will keep on intensive work on the development of the DERO Spinal System to benefit as many patients as possible.
 We are grateful for the faith put in us.
With best regards,
LfC Team
 P.S.
To attain more detailed information concerning our implants please feel free to use our website www.lfc.com.pl, footnote "Products" or contact with the sales department.