On 19th March 2021, during the "Good Company" virtual gala organized by Union of Entrepreneurs and Employers – ZPP (Związek Przedsiębiorców i Pracodawców) prizes and awards were virtually presented to the best enterprises of the Lubuskie Voivodeship. LfC emerged as the winner of the Best Innovator award in the small business category. President of the LfC, Dr. Lechosław Ciupik, received and thanked for the award. The event was held under the patronage of the Mayor of Zielona Góra city, the Marshal of the Lubuskie Voivodeship, and the Voivode of Lubuskie.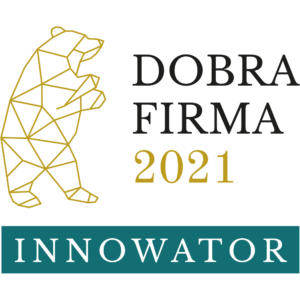 It is an honor to LfC, that our innovative nature was noticed and appreciated within the Lubuskie region, where our innovative solutions for neurosurgery and spinal orthopedics are designed and produced.
Thanks to the hard work of the design and research team led and inspired by the president of the company, Dr. Lechosław Ciupik, and the support of EU funds, LfC provides world-class medical devices, spine implants supporting the work of the surgeons. The company is very pleased that the patents and inventions of the LfC have already helped nearly 90 thousand patients with serious spine diseases, domestic and worldwide. All this is the result of research, development, and scientific work at the highest world level, combining bioengineering with medicine. LfC with its own actions connects the city of Zielona Góra-Lubuskie-Poland with the world!
On behalf of the LfC, the President wants to congratulate all of the awarded and selected. "It is an honor to be among such great companies. We wish you continuous and fruitful work and a lot of satisfaction, despite the difficult, covid times in which we now live and act ".
The awards in the " The Good Company " competition are given as a result of the qualification process, in which the ZPP experts took into account the financial results, as well as the business profile, innovation and development potential, and reputation. After data assessment, a group of 60 winners was selected – the most dynamically functioning enterprises of the Lubuskie Voivodeship, of which 9 winners were finally selected, including LfC as the "Best Innovator".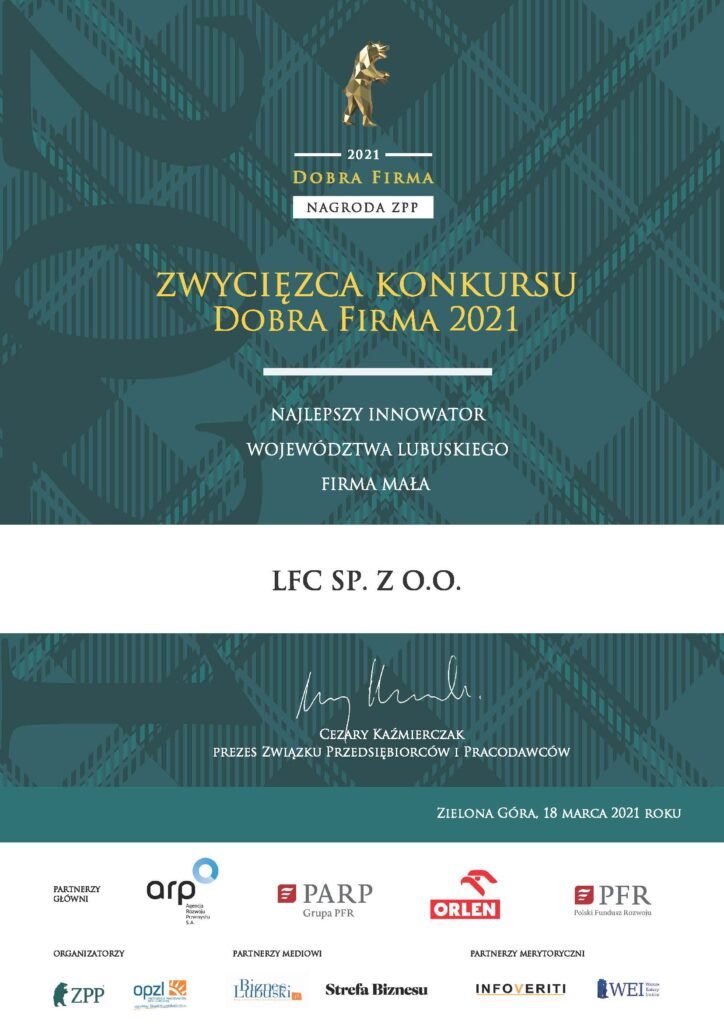 Link to the event hosted by Union of Entrepreneurs and Employers